Handyman Services
We can handle all types of general construction and handyman services. It really doesn't matter what type of job you need done, we have probably done it.
If you have a job needing handyman services such as a remodel, renovation, or any type of construction need, we are always happy to meet with you for a free consultation to discuss the work.
Alaska Handyman Services
Stairs and Rail Systems
Cabin and Building Leveling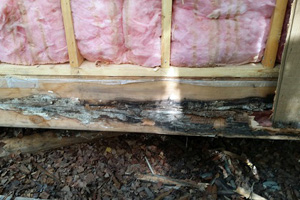 Siding Replacement
Handyman services that we provide:
Doors: Need to replace a door? Change alignment? Does your door leak? Interior and exterior doors, trim and installation all available.
Windows: Leaking windows, poor insulation value, new look, or just want a new trim around your house inside or out we can make your home look new again and help with your troubles big or small.
Decks: Does your home need a new deck, or just need to make your deck look good again? We construct decks from scratch or alter your existing decks to make your deck match your dream.
Sheds: Custom shed construction to match your personal needs. Attached to your home or a single unit we can make this job quick and easy. Custom shelving, unique designs, ramps for atv's, barn doors, windows and more.
Walls: Move walls in your home for a new look or just make your room bigger for entertaining. Move the electrical and plumbing as needed. Sheetrock, tongue and groove, or paneling we install them all. Start to finish job completion and scheduling.
Foundation: Is your home sinking, or are the foundation pilings rotting? We can lift your home back to level and reconstruct a solid foundation for your home.
Rotten walls or water damage: If your home has water damage from a leaking roof or plumbing we can remove and clean up all the damaged area and rebuild your home back to new. Even rotten floor joists can be removed and replaced with minimal change to your life and schedule.
Cabinets: Whether you are wanting to make a small change to your kitchen or bath, or you are looking to make a whole new look we install and repair cabinets. Preparing cabinets for granite and or repairing water damaged cabinets we do them all. Changing cabinets to fit farm sinks or new undermount styles we do them all.
Trim: Custom crown molding for your rooms or cabinets. Fireplace mantels and wrap arounds, base boards and pillars. Window casings and door trim wood and mdf materials. Caulking and painting and all needed finish workings.
Arctic Entries: Full custom entrances to enhance the look and usability of your home. Keeping things warm in your home and giving added storage for your seasonal clothing.
Plumbing: Leaking faucets, pipes, moving of water facilities, tubs, showers, toilet replacement. Any needed changes of plumbing to facilitate the changes or modifications of your home, office, or shop.
Roofing: From a leaking roof with minor damage, to a whole new roof with extensive water damage we take care of all the needed removal and repair using the best materials for your situation.
Framing: New rooms added on to your home or a second office space on your commercial property we do all the framing and rough lumber construction to facilitate the structural layout of your addition.
Painting: From the exterior to the interior we have all your painting projects covered. We do all your taping prep, repairs, sanding, scraping, and other alterations to make your project look great. Stains and paints, water and oil based paints. Walls and trim, furniture or siding we can cover all the options.
Electrical: Moving of outlets and changes of lighting, additions of washer and dryers, dishwashers or just mood lighting we can help you get all the options working and arranged with great ease and in a timely manner.
Crawl spaces: If you need to have a crawl space added to your cabin so that your plumbing can be used in the winter, or you just need more storage space we can add your crawl space or just need more insulation we can solve your problem.